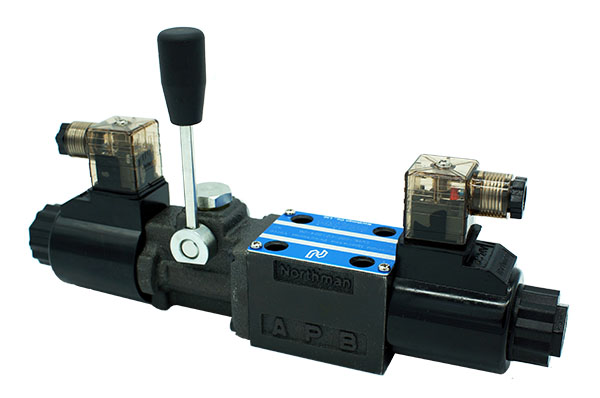 Solenoid Operated Directional Valve (SWHL-G02 with Manual Handle)
Model:SWHL-G02
Description
This kind of solenoid operated directional valve with emergency control handle represents a development tendency in terms of the safety and flexibility application of the hydraulic elements. Due to its flexibility, the element is designed to be embedded between the valve body and the valve spool, making it convenient to replace different models of solenoid valves.
It complies with the CETOP 3 standard. The components can be used for direction control. If the emergency handle is applied to control the solenoid valve, it can be used as a safety device consistent with the industry standard, and can also serve as a useful role in case of a power outage.
Application
It can be used in the agricultural and mobile field. The emergency handle operation can be used to perform regular maintenance on the mobile parts of vehicles in a completely safe working environment.
Specifications of Solenoid Operated Directional Valve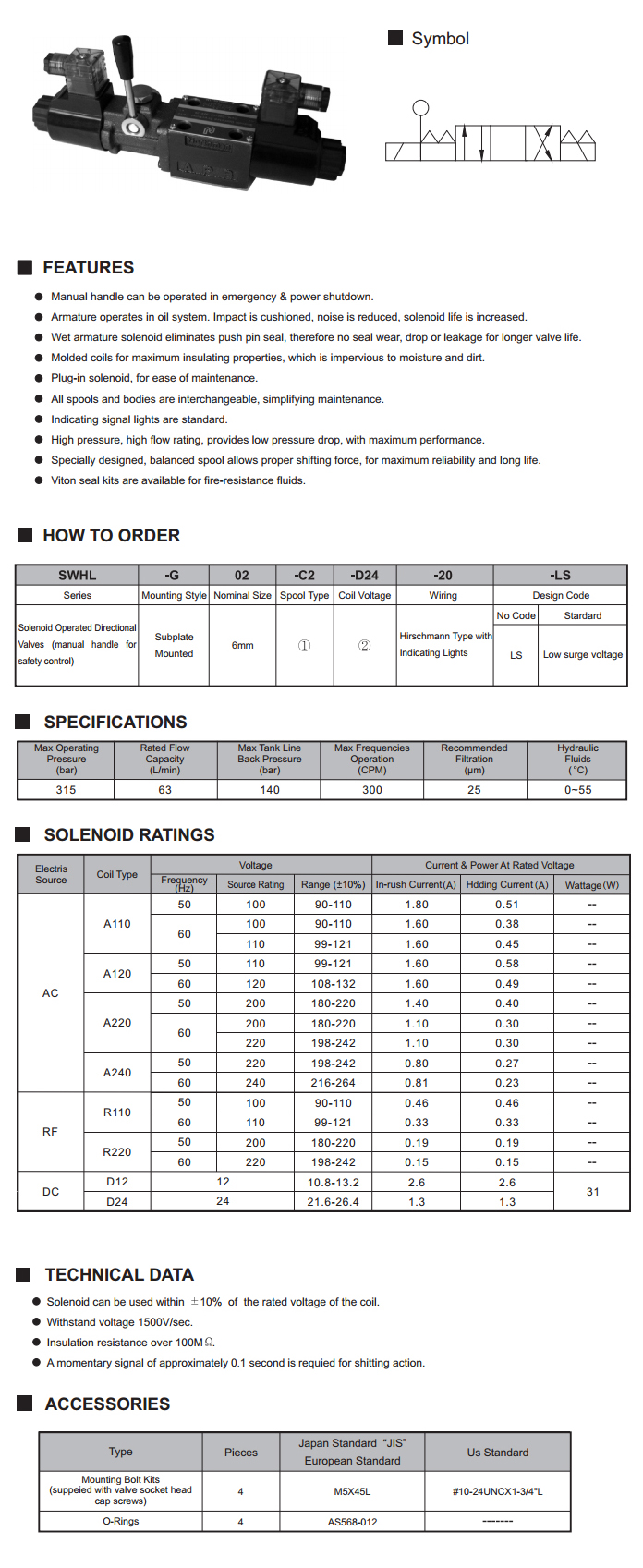 Spool Configuration of Solenoid Operated Directional Valve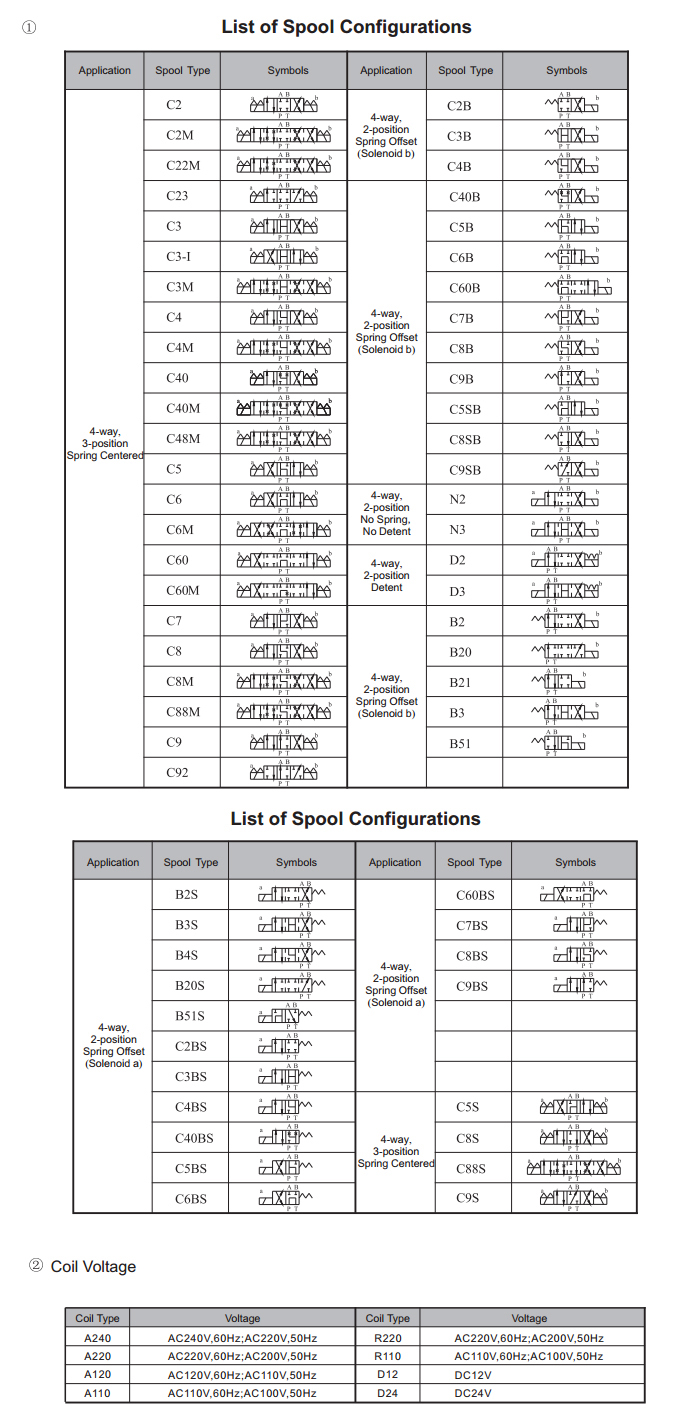 Installation Dimensions of Solenoid Operated Directional Valve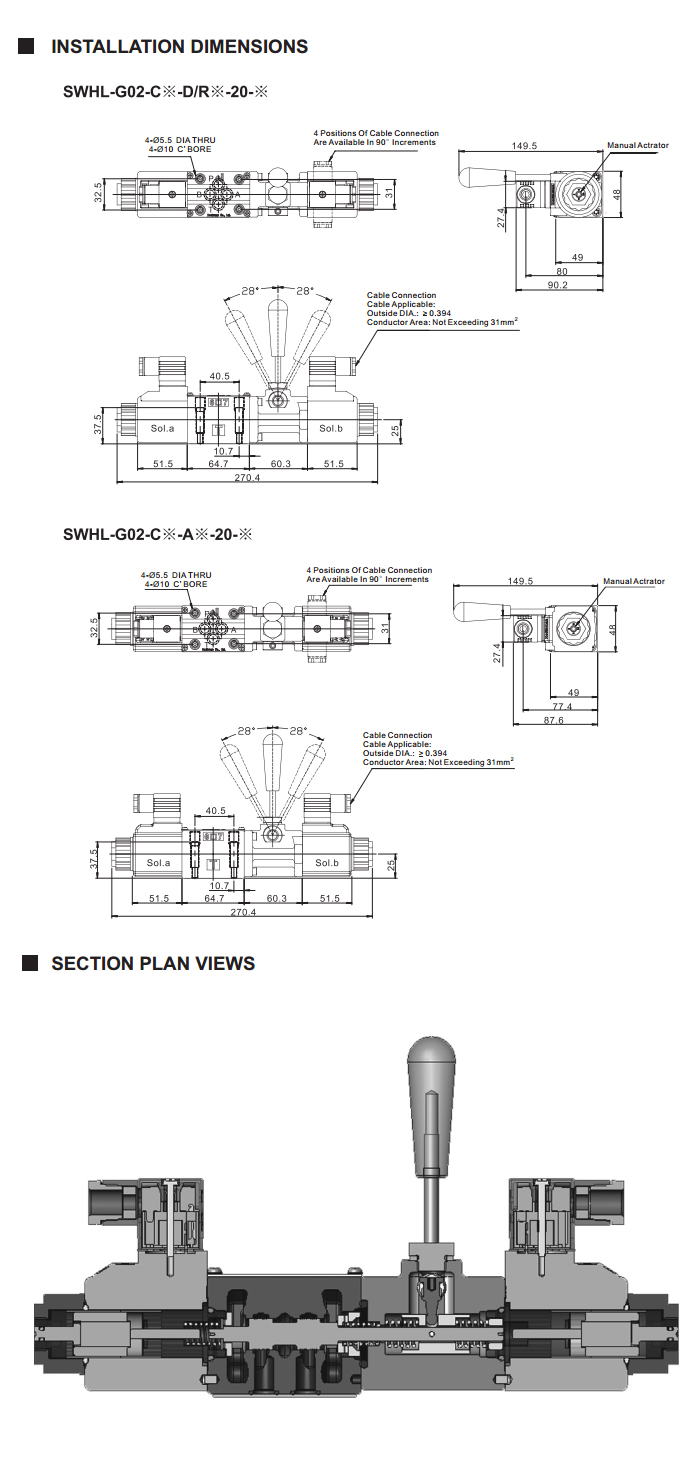 Tag: Solenoid Valves With Manual Operated Handle | Hydraulic Magnetic Directional Control Valve | 4/3 Manually Operated Directional Control Valve | Spring Centered Hydraulic Valve