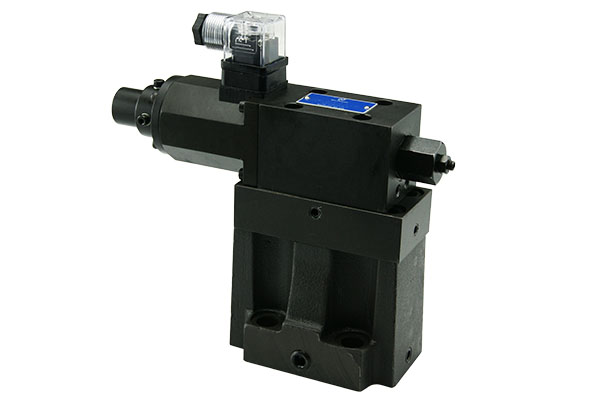 Pilot Operated Proportional Relief Valve
Model:ER-G03 & ER-G06
Description
ER-G03 & ER-G06 model pilot operated proportional relief valve is a combination of electro hydraulic proportional pilot valve and low-noise relief valve, which is used to proportionally adjust the pressure according to the input current.
Its main spool is a cone valve, which is small and light, requiring a very small stroke, so this proportional pressure relief valve is very fast in response. There are a plurality of radially distributed oil holes on the valve sleeve. When the valve is opened, the oil flow will be dispersed, so as to greatly reduce the noise and improve the stability of the spool.
Advantages
1. The pilot operated proportional relief valve features stable pressure, low noise, high precision, easy-adjustment.
2. It is suitable for general traditional and computerized electrical control, and able to achieve the best electro-hydraulic function.
3. Simplify the hydraulic system pipeline, and break through the traditional complex pipeline with a remote control valve for every section of pressure.
4. With advantage of fast response, very small pressure overshoot at the moment of pressure change, the valve can able to reduce pipeline resonance.
Application
The proportional pressure relief valve is suitable for the hydraulic system demanding frequent change of pressure, and able to provide sophisticated and excellent solutions for the remote control of the process control system and the signal processing device.
Parameters of Pilot Operated Proportional Relief Valve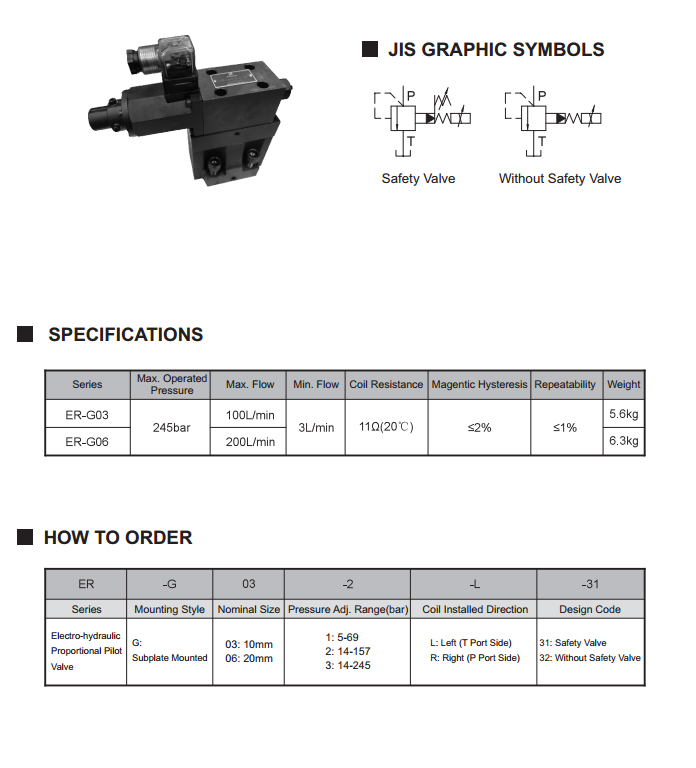 Tag: Pilot Operated Proportional Pressure Relief Valve | Proportional Relief Valves | Hydraulic Proportional Relief Valve | Proportional Direct-acting Relief Valve