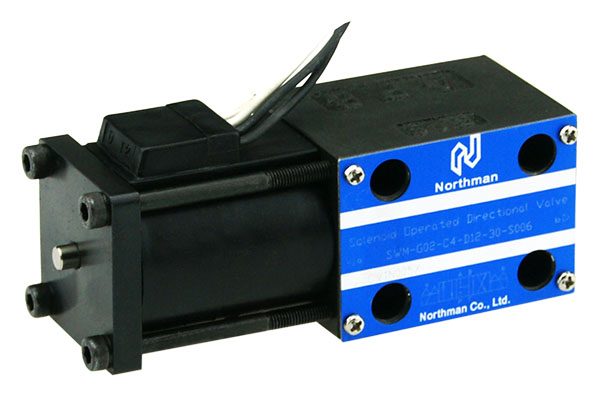 Forklift Hydraulic Directional Control Valve (30) Series (SWM-G02 )
Model:SWM-G02
Description
SWM-G02 forklift hydraulic control valve is widely used in forklifts, construction machine, mining operation machine, construction vehicles and agricultural machine. This kind of solenoid directional valve is specially developed for gearbox.
Advantages
1. Its unilateral push-pull double-coil structure greatly reduces the mounting space.
2. It is highly anti-shock, waterproof, heat-resistant up to 130 degrees, and ultra-low voltage started.
Parameters of Mobile Directional Control Valve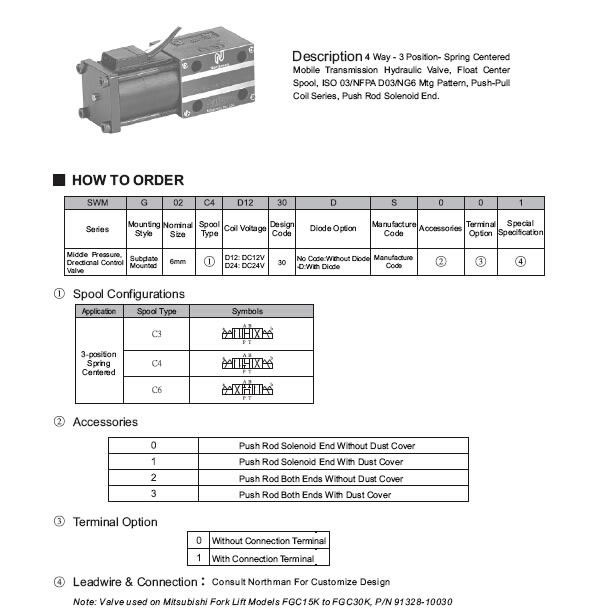 Specification of Forklift Hydraulic Control Valve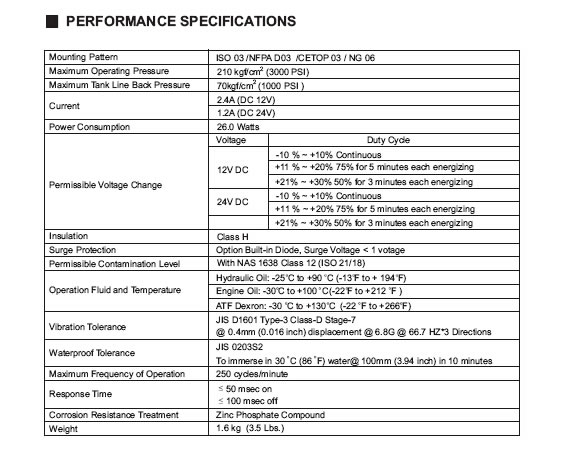 Installation Dimensions of Forklift Hydraulic Control Valve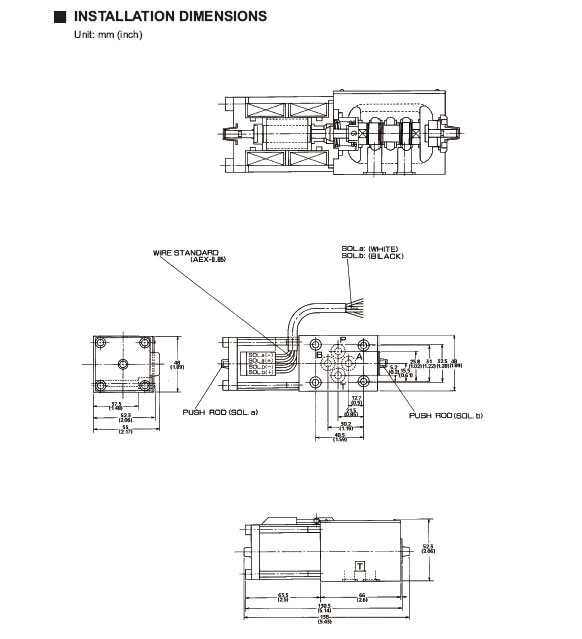 Tag: Hydraulic Directional Control Valve for Fork Lift | Mono-block Control Valve | Hydraulic Control Valve for Fork Lift | Transmission Control Valve