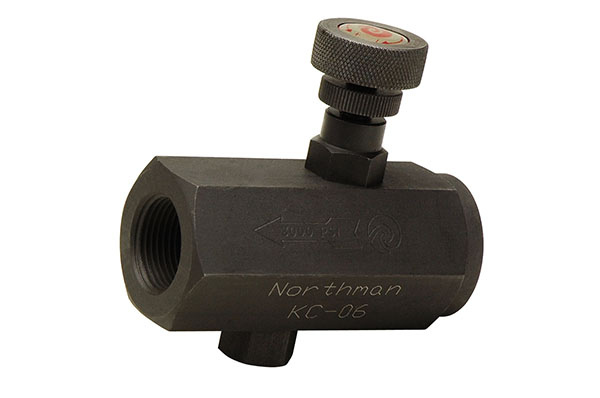 Model:KC
Description
KC model in-line connected flow control valve can enable and disable the oil flow and regulate the flow. It is used as a cut off valve on the pressure gauge pipeline and the small capacity pipeline, and can also be used as a throttle valve on the control pipeline to adjust the flow rate.
Notes of Flow Control Valve
Recommended viscosity: 15 to 400mm2/s (For the valve with a return oil damper, the viscosity range must be 20 to 200mm2/s)
Recommended oil: Petroleum base hydraulic oil - equivalent to ISO Vg32, Vg46 and Vg68 oil
Synthetic hydraulic oil - phosphate ester hydraulic oil
Water base hydraulic oil – water-glycol hydraulic oil
Working temperature: -15 to 70℃
Pollution control: lease ensure the pollution level to be NAS1638-11
Flow adjustment: When you adjust the flow, loosen the elastic nut, slowly turn the handle clockwise to reduce the flow or counter clockwise to increase the flow. Don't forget to lock the nut after finishing adjustment.
Parameters of Flow Control Valve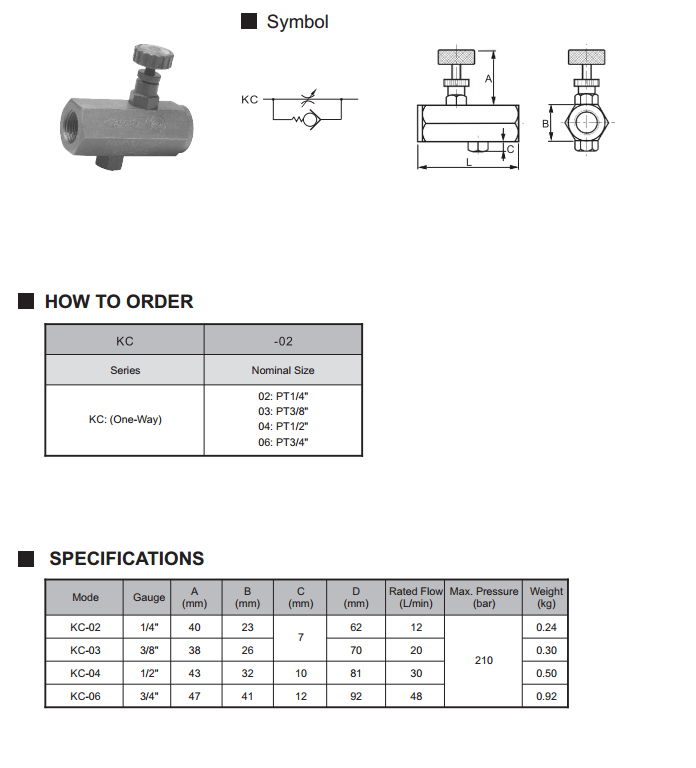 Tag: Inline Mounted Flow Control Valve | Flow Control Valves for Subplate Mounting | Plate Type Throttle Valve | Throttling Valve