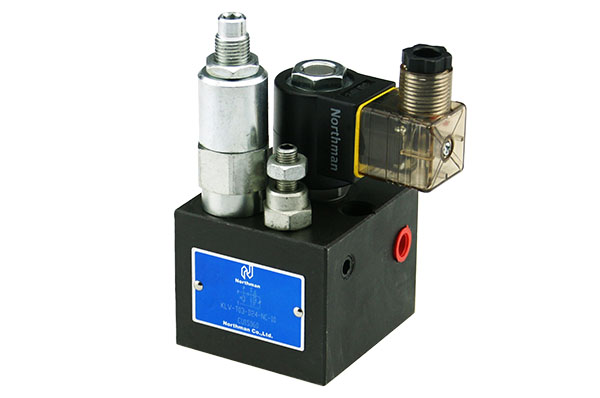 Model: KLV
Description
KLV model
hydraulic lift valve is applicable to the single-loop single-action hydraulic system, etc. It is widely used in lifts, lifting platforms and logistics lifting equipment. Hydraulic lift control valve is a combination valve containing a cartridge type pressure regulating valve, a check valve, a flow control valve and a two-position two-way solenoid valve.
Advantages
1. The solenoid valve can be manually controlled.
2. This valve is cartridge type valve for the purpose of easy assembly.
3. Small size
Parameters of Lift Valve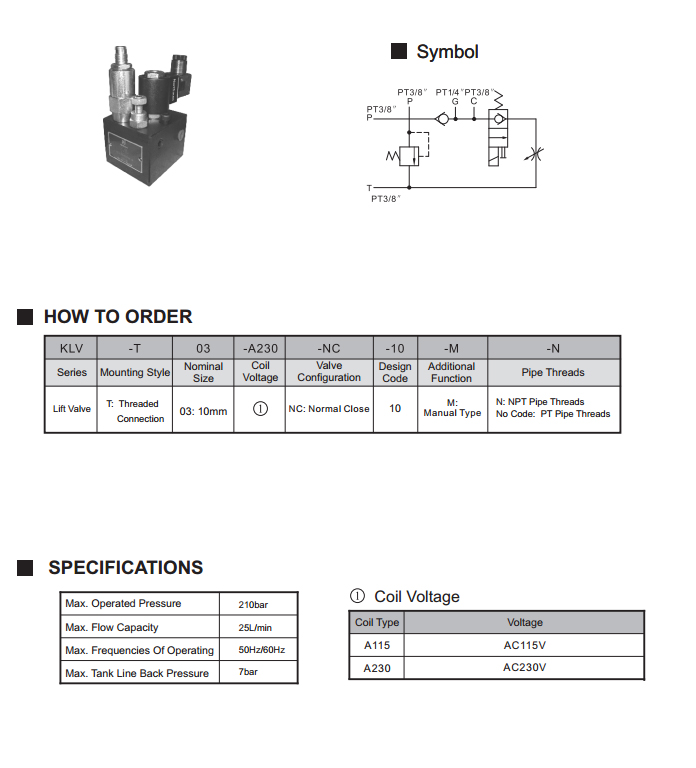 Tag: Solenoid Operated Speed Control Valve | Solenoid Operated Flow Control Valve | Two-position Two-way Solenoid Valve | Cartridge Type Pressure Regulating Valve